Absorption Column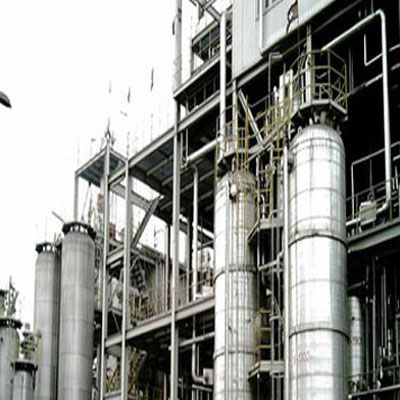 Absorption can be a chemical or physical phenomenon. Chemical absorption and physical absorption are very different to each other and possess their own several distinct characteristics. Absorption column is used in the absorption process to make the whole process more efficient. In this procedure one substance captures and transforms the whole energy. Physical absorption is all depend on the properties of the gases like its pressure level, temperature and solubility. And chemical absorption is based on the stoichiometry of the reaction as well as the concentration of the present reactants. Our manufactured machines are used for fulfilling many purposes related to the processing of materials, purification and also for other activities. Rufouz Hitek Engineers also offer Gas Absorption Column designs to ensure efficient operation process. We also have a variety of options to meet your requirements.
Our Design Of Absorption Column Has Following Extra Qualities:
Well tested by professionals
Custom designs are also available
Low maintenance needed
Made with top class raw materials
Effective components
Network Area:
Our manufactured products are made up of finest quality of raw materials due to which it ensures durability in the product nature. There are mainly three factors in our designed products which are the main keys of our success and these are quality designs, competitive price and timely delivery.
We Have Cover Following Markets:
USA: Florida, Montana, New Jersey, Texas, South Dakota, New Mexico, Alaska Nevada, etc.
Middle East: Syria, Jordan, Kuwait, Israel, Oman, Saudi Arabia, Yemen, Egypt, Cyprus etc.
Europe: Poland, Austria, Monaco, Finland, Sweden, Croatia, Andorra, Malta, Italy, Albania, etc.
Others: Maldives, Myanmar, Nepal, Bangladesh, Bhutan, Pakistan, China, etc.
Indian Areas: Assam, Himachal Pradesh, Gujarat, Delhi, Mumbai, Orissa, Karnataka, Madhya Pradesh, Rajasthan, Punjab, West Bengal, Haryana, Bihar, Andhra Pradesh, etc.