Static Mixer Cum Heat Exchanger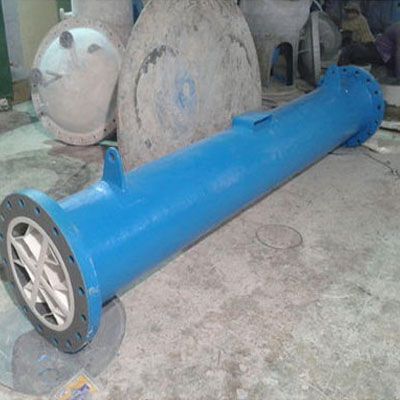 Our manufactured Static Mixer Cum Heat Exchanger products possess high competence for viscous materials. And through the continuous cleaning of heat transfer facades, slurries are formed. The system is comprised of jacked shell, a rotor . We keep trying with our full effort to meet all the possible needs of our customers. They are efficient in providing more area for the heat transfer. Conventional system provides very less heat transfer which has also got decreased through the passage of time. But these new developed designs have all the good features that make them extra valuable. Rufouz Hitek Engineers are known for offering world class designed static mixer cum heat exchanger with improved system configurations.
Applications Of Static Mixer Cum Heat Exchanger
Purification of organic compounds
Dewaxing of lub oil
Food processing industries
Cooling crystallization process
Heating and cooling of heat sensitive compounds
Best Features Of Static Mixer Cum Heat Exchanger
Compact design
Less hold up of hazardous materials
Continuous operation
Easy conversion
Network Area:
Our manufactured products are made up of finest quality of raw materials due to which it ensures durability in the product nature. There are mainly three factors in our designed products which are the main keys of our success and these are quality designs, competitive price and timely delivery.
We Have Cover Following Markets:
USA: Florida, Montana, New Jersey, Texas, South Dakota, New Mexico, Alaska Nevada, etc.
Middle East: Syria, Jordan, Kuwait, Israel, Oman, Saudi Arabia, Yemen, Egypt, Cyprus etc.
Europe: Poland, Austria, Monaco, Finland, Sweden, Croatia, Andorra, Malta, Italy, Albania, etc.
Others: Maldives, Myanmar, Nepal, Bangladesh, Bhutan, Pakistan, China, etc.
Indian Areas: Assam, Himachal Pradesh, Gujarat, Delhi, Mumbai, Orissa, Karnataka, Madhya Pradesh, Rajasthan, Punjab, West Bengal, Haryana, Bihar, Andhra Pradesh, etc.