Inline Reactor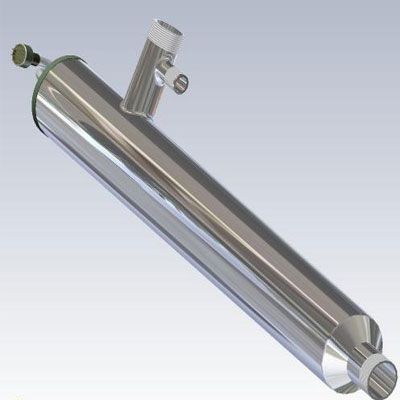 Rufouz Hitek Engineers manufactured Inline Reactor helps in enhancing the performance of the product through reducing the mixing time which is usually more consumed in the context of impeller mixing. For better completing your all requirements we offer different varieties of inline reactors. They are acting as an excellent weapon in the major industries. They are highly demanded to minimize harmonics, to boot the system and to maintain the safety of the equipment. Now a days power quality is the factor or can be taken as an important parameter that major electrical appliance manufacturing industries and as well as other related industries try to follow. And to achieve this they turn to the inline reactors. They can be fitted to any type of inductive device to serve many electric related purposes. Next to this they can even use for a wide range of applications. There are many factors which you must keep in mind before selecting any type of inline reactor, like holdup volume, heat transfer, resistance time, pressure drop quantity. Even sometimes cost and suitability of the product also affects this.
Why They Are Preferred Nowadays?
Controlling the discharge
Increase the life
Reducing the amount of input power
Curtail the transient load
Systematize the commutation notches
Main Attributes That Our Product Carries
Easy cleaning
Tested products
Minimize security risks
High recovery
Upgraded set up
Needed less space
Wide range of varieties
Less investment
Appropriate sealed components
Short service cost
Network Area:
Our manufactured products are made up of finest quality of raw materials due to which it ensures durability in the product nature. There are mainly three factors in our designed products which are the main keys of our success and these are quality designs, competitive price and timely delivery.
We Have Cover Following Markets:
USA: Florida, Montana, New Jersey, Texas, South Dakota, New Mexico, Alaska Nevada, etc.
Middle East: Syria, Jordan, Kuwait, Israel, Oman, Saudi Arabia, Yemen, Egypt, Cyprus etc.
Europe: Poland, Austria, Monaco, Finland, Sweden, Croatia, Andorra, Malta, Italy, Albania, etc.
Others: Maldives, Myanmar, Nepal, Bangladesh, Bhutan, Pakistan, China, etc.
Indian Areas: Assam, Himachal Pradesh, Gujarat, Delhi, Mumbai, Orissa, Karnataka, Madhya Pradesh, Rajasthan, Punjab, West Bengal, Haryana, Bihar, Andhra Pradesh, etc.