Microwave Aided Extraction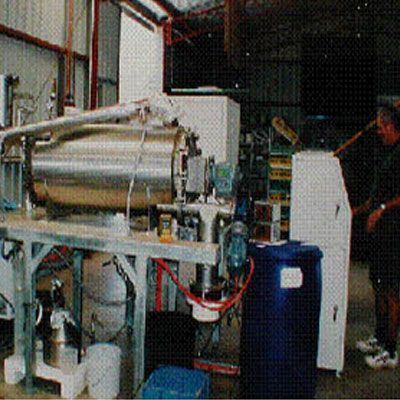 Microwave Aided Extraction technology is a costly technique. But Rufouz Hitek Engineers Pvt. Ltd. make it possible to manufacture such types of equipments which require less energy to operate and even high output as compared to the traditional designs. The whole process in covered in controlled pressurized pots. This procedure also ensures contamination free process. This has acted as a non heating contact source. In these types of extractions mass and related heat are transferred from the interior of the extracted matter to the following solvent. In ancient technology there are some limitations like long extraction time and large amount of solvents involvement due to which it was rarely used but with the passage of time an attempt has been made to build the latest design which can work effectively. There are various advantages that are linked to this equipment due to its varied usage. We are the prime player in the manufacturing of quality class microwave aided extraction design that ensures quality and high output. Along with this they are safe and can be operated at any atmospheric pressure and even the reagents can be added at any time. This equipment has an automated system and can be achieved at a very low cost. This new design is advanced form of traditional system thus carry much more advantages.
Attributes Of Microwave Aided Extraction:
Less consumption of energy
No need of adding solvents
No loss of volatile materials
Upgraded version
Network Area:
Our manufactured products are made up of finest quality of raw materials due to which it ensures durability in the product nature. There are mainly three factors in our designed products which are the main keys of our success and these are quality designs, competitive price and timely delivery.
We Have Cover Following Markets:
USA: Florida, Montana, New Jersey, Texas, South Dakota, New Mexico, Alaska Nevada, etc.
Middle East: Syria, Jordan, Kuwait, Israel, Oman, Saudi Arabia, Yemen, Egypt, Cyprus etc.
Europe: Poland, Austria, Monaco, Finland, Sweden, Croatia, Andorra, Malta, Italy, Albania, etc.
Others: Maldives, Myanmar, Nepal, Bangladesh, Bhutan, Pakistan, China, etc.
Indian Areas: Assam, Himachal Pradesh, Gujarat, Delhi, Mumbai, Orissa, Karnataka, Madhya Pradesh, Rajasthan, Punjab, West Bengal, Haryana, Bihar, Andhra Pradesh, etc.