Distillation Equipment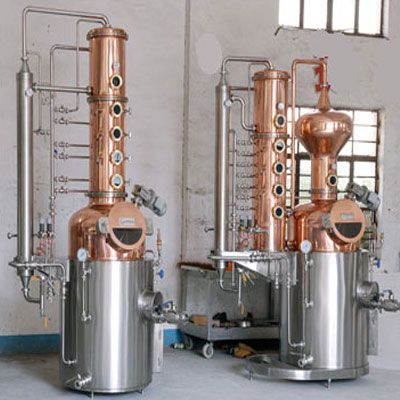 Rufouz Hitek Engineers manufactured distillation equipment provides high efficiency in the separation process which directly leads to the reduction in the column height and also in lowering the pressure drop. They are available in 45 and 60 degrees of cramp angles, up to 8.0m of diameter sizes and 60-1000 m2/m3 of surface areas. Because of adopting special surface treatment in our manufacturing, we are proficient in delivering such distillation equipments which are known for their low pressure drop and exceptional wetting features. Our products are efficient in making high contact area with the rising vapor and the downwards coming liquid. We are moving our trade on a global scale through adopting the new advanced technology that helps in making this process more proficient and less labor oriented. We are ordered in top position in ranking of best suppliers of Distillation Equipment and Solvant Distillation Equipment. We have been able to build a strong trust level with our customers in some past years.
Distillation Equipment Have Some Better Features Over Others Like:
Large capacity
Greater efficiency
Excellent components
Good output
Maximum stability
Integrated advanced system
Network Area:
Our manufactured products are made up of finest quality of raw materials due to which it ensures durability in the product nature. There are mainly three factors in our designed products which are the main keys of our success and these are quality designs, competitive price and timely delivery.
We Have Cover Following Markets:
USA: Florida, Montana, New Jersey, Texas, South Dakota, New Mexico, Alaska Nevada, etc.
Middle East: Syria, Jordan, Kuwait, Israel, Oman, Saudi Arabia, Yemen, Egypt, Cyprus etc.
Europe: Poland, Austria, Monaco, Finland, Sweden, Croatia, Andorra, Malta, Italy, Albania, etc.
Others: Maldives, Myanmar, Nepal, Bangladesh, Bhutan, Pakistan, China, etc.
Indian Areas: Assam, Himachal Pradesh, Gujarat, Delhi, Mumbai, Orissa, Karnataka, Madhya Pradesh, Rajasthan, Punjab, West Bengal, Haryana, Bihar, Andhra Pradesh, etc.