Extraction System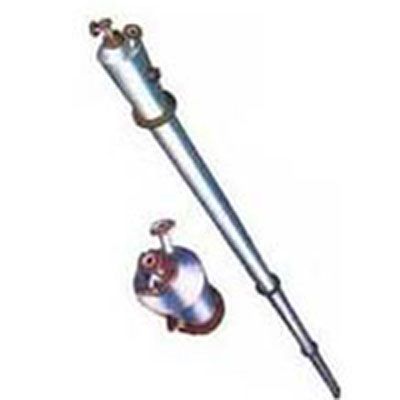 Rufouz Hitek Engineers are highly specialized in the manufacturing of effective Extraction System to fulfill all your industrial requirements. It is highly advanced and most efficient method. We also design systems for such products which vapor pressure is usually same. Extraction normally has many additional steps as compared to others for recycling the solvent. We supply extraction system with the complete module. Before delivering the product we give our best effort in understanding the needs of our valuable clients. We are highly known for delivering best Solvent Extraction System. Our product designs are able to serve many purposes like ethanol production, chemical separation, purifications and also for solvent recovery. Beside this we also offer services like VLE development, Design-Engineered Packages and Process Studies to our clients. We have deep knowledge of chemical separation process. The Industrial Extraction System is needed to recover and salvage the solvent and also for the distillation of the extracted products.
Why To Use Extraction System:
Easy operation for low flow resistance
Heat sensitive materials
Limitations in distillation
Durable
Easy shifting from batch to continuous category
Advantages Of Extraction System:
Timely delivery
Minimum field interruption
Schedule compression
Best recovery
Network Area:
Our manufactured products are made up of finest quality of raw materials due to which it ensures durability in the product nature. There are mainly three factors in our designed products which are the main keys of our success and these are quality designs, competitive price and timely delivery.
We Have Cover Following markets:
USA: Florida, Montana, New Jersey, Texas, South Dakota, New Mexico, Alaska Nevada, etc.
Middle East: Syria, Jordan, Kuwait, Israel, Oman, Saudi Arabia, Yemen, Egypt, Cyprus etc.
Europe: Poland, Austria, Monaco, Finland, Sweden, Croatia, Andorra, Malta, Italy, Albania, etc.
Others: Maldives, Myanmar, Nepal, Bangladesh, Bhutan, Pakistan, China, etc.
Indian Areas: Assam, Himachal Pradesh, Gujarat, Delhi, Mumbai, Orissa, Karnataka, Madhya Pradesh, Rajasthan, Punjab, West Bengal, Haryana, Bihar, Andhra Pradesh, etc.