Extraction Column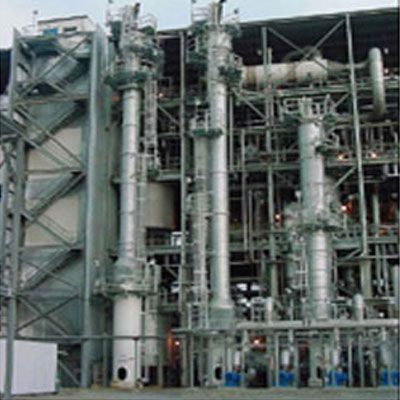 Rufouz Hitek Engineers Pvt. Ltd. is committed to provide entire advanced engineering packages to our clients. Our manufactured extraction column is used in the fabrication of high quality extraction products. They are widely used in organic chemical separation, solvent recovery, purification of the product and also for other purposes. Solution containing mother liquor is pumped into it through the help of the distributor and then is pumped against the end of the column to extract the product from the mother liquor. Two materials, one of high and other of low density travels from top to bottom and bottom to top respectively. They have always been considered as great unit in the separation process as it is capable of doing such difficult separations which cannot be completed by any other means. They provide consistent plug flow condition and uniform distribution in sizes.. We also manufacture finest quality of Liquid Liquid Extraction Column to serve best features to our clients. With the deep knowledge of column hardware we ensure about the optimum solution for your troubles.
Advantages Of Extraction Column
High Capacity
Best Suited For Major Systems.
Corrosion Free Nature
Limited Diameter
Best Efficiency
Network Area:
Our manufactured products are made up of finest quality of raw materials due to which it ensures durability in the product nature. There are mainly three factors in our designed products which are the main keys of our success and these are quality designs, competitive price and timely delivery.
We Have Cover Following markets:
USA: Florida, Montana, New Jersey, Texas, South Dakota, New Mexico, Alaska Nevada, etc.
Middle East: Syria, Jordan, Kuwait, Israel, Oman, Saudi Arabia, Yemen, Egypt, Cyprus etc.
Europe: Poland, Austria, Monaco, Finland, Sweden, Croatia, Andorra, Malta, Italy, Albania, etc.
Others: Maldives, Myanmar, Nepal, Bangladesh, Bhutan, Pakistan, China, etc.
Indian Areas: Assam, Himachal Pradesh, Gujarat, Delhi, Mumbai, Orissa, Karnataka, Madhya Pradesh, Rajasthan, Punjab, West Bengal, Haryana, Bihar, Andhra Pradesh, etc.