Continuous Reactor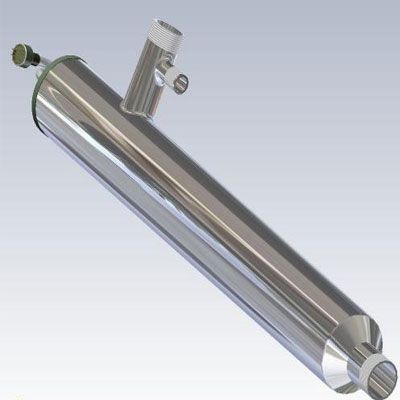 Rufouz Hitek Engineers are known for manufacturing optimum quality of continuous reactor system. They are widely consumed in the chemical industries, whenever there is a need of exothermic or explosive reactions. They are very much proficient in delivering high output as compared to the conventional machines. For balancing the process of mixing and heat transfer, the surfaces of the heat transfer are placed in such positions so that they both can match with each other. Beside that these structures also ensure feasible radial mixing. Our manufactured continuous reactor is made with high grade raw materials and the whole process is taken place under controlled environment to achieve the desired result. Our equipment is also used to serve mixing of high viscous liquids. Whether your requirements related to heat transfer, reaction engineering or engineering, our continuous reactor is proficient in fulfilling all of them. We deliver all ranges of reactors to complete the need of major applications.
There Are Lists Of Some Main Characteristics Of Continuous Reactor:
Constant heat transfer
Short residence time
Unconventional technique
Smooth appearance
Quality design
Network Area:
Our manufactured products are made up of finest quality of raw materials due to which it ensures durability in the product nature. There are mainly three factors in our designed products which are the main keys of our success and these are quality designs, competitive price and timely delivery.
We Have Cover Following Markets:
USA: Florida, Montana, New Jersey, Texas, South Dakota, New Mexico, Alaska Nevada, etc.
Middle East: Syria, Jordan, Kuwait, Israel, Oman, Saudi Arabia, Yemen, Egypt, Cyprus etc.
Europe: Poland, Austria, Monaco, Finland, Sweden, Croatia, Andorra, Malta, Italy, Albania, etc.
Others: Maldives, Myanmar, Nepal, Bangladesh, Bhutan, Pakistan, China, etc.
Indian Areas: Assam, Himachal Pradesh, Gujarat, Delhi, Mumbai, Orissa, Karnataka, Madhya Pradesh, Rajasthan, Punjab, West Bengal, Haryana, Bihar, Andhra Pradesh, etc.