Turnkey System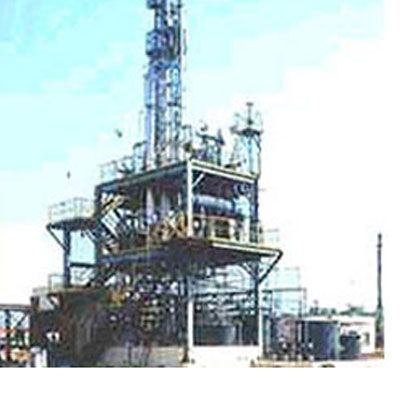 Rufouz Hitek Engineers have expert and experienced staff who are well expertise in the manufacturing of the effective turnkey system. To design a best industrial turnkey system, needs careful planning and execution techniques. Our recent project has been implemented in the Indian Oil Corporation Limited in Maharashtra state at Taloja. We are highly recognized for deigning quality range of Industrial turnkey system. Our all staff personnels from labor to the engineers possess a strong dedication and high level of professionalism throughout their job duty. We are meeting constantly the requirements of big industries related to the designing of plants and used equipments in it, instrumentation related tasks, Installation, assimilation and commissioning of the whole plant and its operation jobs. We know the importance of quality thus we always try hard to meet the expectations of our clients. Each product is fabricated by us reach to you after going through too many laboratory tests so that we can always stand in the market with a huge reputation and respect given by our customers. Our main concern is to provide you the best possible solutions to your needs.
Network Area:
Our manufactured products are made up of finest quality of raw materials due to which it ensures durability in the product nature. There are mainly three factors in our designed products which are the main keys of our success and these are quality designs, competitive price and timely delivery.
We Have Cover Following Markets:
USA: Florida, Montana, New Jersey, Texas, South Dakota, New Mexico, Alaska Nevada, etc.
Middle East: Syria, Jordan, Kuwait, Israel, Oman, Saudi Arabia, Yemen, Egypt, Cyprus etc.
Europe: Poland, Austria, Monaco, Finland, Sweden, Croatia, Andorra, Malta, Italy, Albania, etc.
Others: Maldives, Myanmar, Nepal, Bangladesh, Bhutan, Pakistan, China, etc.
Indian Areas: Assam, Himachal Pradesh, Gujarat, Delhi, Mumbai, Orissa, Karnataka, Madhya Pradesh, Rajasthan, Punjab, West Bengal, Haryana, Bihar, Andhra Pradesh, etc.