Solvent Extraction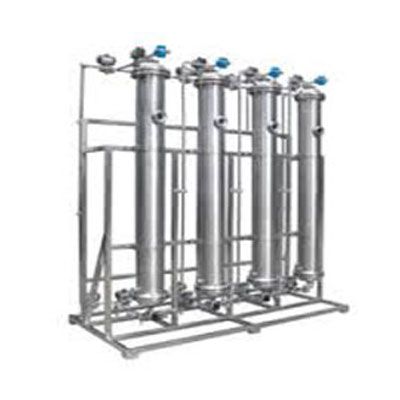 Solvent extraction process is also known as liquid-liquid extraction. Solvent extraction method is the practice of extracting component from one liquid phase into liquid phase. This term can also be used as a process of separation of a component from the mixture by dissolving it in a solution. They are mainly utilized for materials which are different chemically or can thermally decompose are higher temperatures. They are much suitable for such materials which have usually same vapor pressures. You can easily recover product from the mother liquor without using any kind of moving components inside the system. It is the best technology for those materials which create problems due to marginal difference in the specific gravity. It is also proficient in shifting the batch to continuous type. Within few years we have installed highly developed solvent extraction plant, which runs on the foundation of the super class of solvent extraction theory. Rufouz Hitek Engineers Pvt. Ltd. also supply Organic Solvent Extraction equipments.
Featurers Of Solvent Extraction:
Most Widespread Technique
Speedy
Latest Design
Good Output
Easy Handling
Multipurpose
Network Area:
Our manufactured products are made up of finest quality of raw materials due to which it ensures durability in the product nature. There are mainly three factors in our designed products which are the main keys of our success and these are quality designs, competitive price and timely delivery.
We Have Cover Following Markets:
USA: Florida, Montana, New Jersey, Texas, South Dakota, New Mexico, Alaska Nevada, etc.
Middle East: Syria, Jordan, Kuwait, Israel, Oman, Saudi Arabia, Yemen, Egypt, Cyprus etc.
Europe: Poland, Austria, Monaco, Finland, Sweden, Croatia, Andorra, Malta, Italy, Albania, etc.
Others: Maldives, Myanmar, Nepal, Bangladesh, Bhutan, Pakistan, China, etc.
Indian Areas: Assam, Himachal Pradesh, Gujarat, Delhi, Mumbai, Orissa, Karnataka, Madhya Pradesh, Rajasthan, Punjab, West Bengal, Haryana, Bihar, Andhra Pradesh, etc.