Liquid Liquid Extraction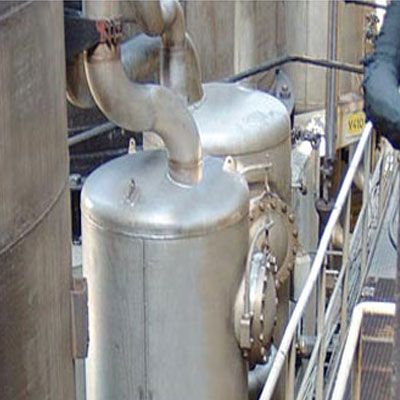 Liquid Extraction is the extremely superior technology to fulfill the needs of major industries related to pharmaceuticals, bio-tech, chemical, fragrance and petrochemical. It is able to carry out all the needs allied to the purification process. In liquid extraction there are usually two phase one is organic phase and another is aqueous phase. When they both comes under the equilibrium, their phases are regulated by uniform distribution law. After that the process take place in which component is separated out and the solvent is again restored. If more components are to be extracted then again the same process is repeated down. This technique is also used for separating elements from the organic segment. Like other severance process, there efficiency can be increased through mixing more than one extracts to the solution. Rufouz Hitek Engineers Pvt. Ltd. are very well acquainted with the fact about the extraction development process that how to generate data and then how it can be used in designing work. We also deal in supplying effective extraction columns for giving high performance.
In Choosing The Best Solvent For The Extraction Process These Factors Should Be Considered:
Price
Insolubility
Recovery of solute
Steam force
Toxicity
Reactivity
Density between phases
Uniformity in distribution
Interracial apprehension
Advantages Of Liquid-Liquid Extraction :
Lower cost value
Unstoppable installation set up
High efficiency
Suitable for all types
Excellent turn down potential
Network Area:
Our manufactured products are made up of finest quality of raw materials due to which it ensures durability in the product nature. There are mainly three factors in our designed products which are the main keys of our success and these are quality designs, competitive price and timely delivery.
We Have Cover Following Markets:
USA: Florida, Montana, New Jersey, Texas, South Dakota, New Mexico, Alaska Nevada, etc.
Middle East: Syria, Jordan, Kuwait, Israel, Oman, Saudi Arabia, Yemen, Egypt, Cyprus etc.
Europe: Poland, Austria, Monaco, Finland, Sweden, Croatia, Andorra, Malta, Italy, Albania, etc.
Others: Maldives, Myanmar, Nepal, Bangladesh, Bhutan, Pakistan, China, etc.
Indian Areas: Assam, Himachal Pradesh, Gujarat, Delhi, Mumbai, Orissa, Karnataka, Madhya Pradesh, Rajasthan, Punjab, West Bengal, Haryana, Bihar, Andhra Pradesh, etc.