Herbal Extraction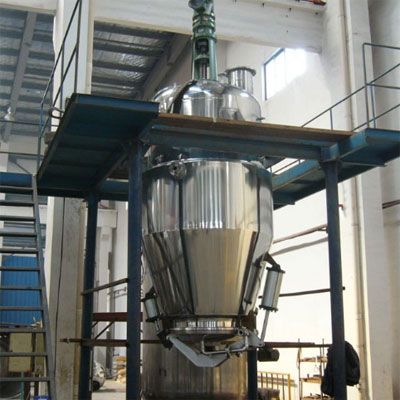 The herbal extraction plant usually comprises of complex structures. Herbal extraction process entirely depends on the solubility of the component inside the mixture. Normally Natural Herbal Extraction is a very intricate type process as they are comprised of complex organic compounds. It is a very difficult process to extract out the compound of the herbs. The whole process starts from the raw materials to the isolation of the compounds. Various qualities of the extracts are their which help in serving the various industries related to textile, food, cosmetics, leathers, etc. In history there were no such plants, the whole process is conceded out in the home itself by using household tools to extracts the products from the herbs. The principle of the separation process is the key on which whole procedure is based on. Even the steps are different from product to product thus several times its become difficult to choose which is the best procedure for such type of product. In the very first step extract is taken out as similar like normal extraction process. The second step is all about refining and segregation. Rufouz Hitek Engineers manufacture superior quality of Herbal Extraction Plant to ensure cost effective services to their clients. Herbal extraction methods are very different from other types of extraction systems. Our technology is designed to cater all the desires of our esteemed client.
Application Of Herbal Extraction
Resins
Food Colors
Alkaloids
Tannin Extracts
Phyto Chemical Separation
Salient Features Of Herbal Extraction
Excellent Designs
Contamination Free
High Capacity
Easy Handling
Network Area:
Our manufactured products are made up of finest quality of raw materials due to which it ensures durability in the product nature. There are mainly three factors in our designed products which are the main keys of our success and these are quality designs, competitive price and timely delivery.
We Have Cover Following Markets:
USA: Florida, Montana, New Jersey, Texas, South Dakota, New Mexico, Alaska Nevada, etc.
Middle East: Syria, Jordan, Kuwait, Israel, Oman, Saudi Arabia, Yemen, Egypt, Cyprus etc.
Europe: Poland, Austria, Monaco, Finland, Sweden, Croatia, Andorra, Malta, Italy, Albania, etc.
Others: Maldives, Myanmar, Nepal, Bangladesh, Bhutan, Pakistan, China, etc.
Indian Areas: Assam, Himachal Pradesh, Gujarat, Delhi, Mumbai, Orissa, Karnataka, Madhya Pradesh, Rajasthan, Punjab, West Bengal, Haryana, Bihar, Andhra Pradesh, etc.